Our Goats Are Domestically Raised in the USA by Local Farmers
Goat Meat is Hormone and Antibiotic Free

Apart from being delicious, goat meat is a high protein healthy red meat full of vitamins and minerals. Not only is it a great source of protein, but Goat Meat is also full of Vitamins B6, B12, C, E, A, and K, as well as Iron, Calcium, Phosphorus, Zinc, Copper, Manganese, Selenium, Potassium, and Sodium. This combination of very high protein, vitamins, and minerals makes Goat Meat one of the most nutrient dense foods on the planet. On a global scale, 65% of meat consumed in the world is goat.


IN COMPARISON TO THE MOST POPULAR RED MEAT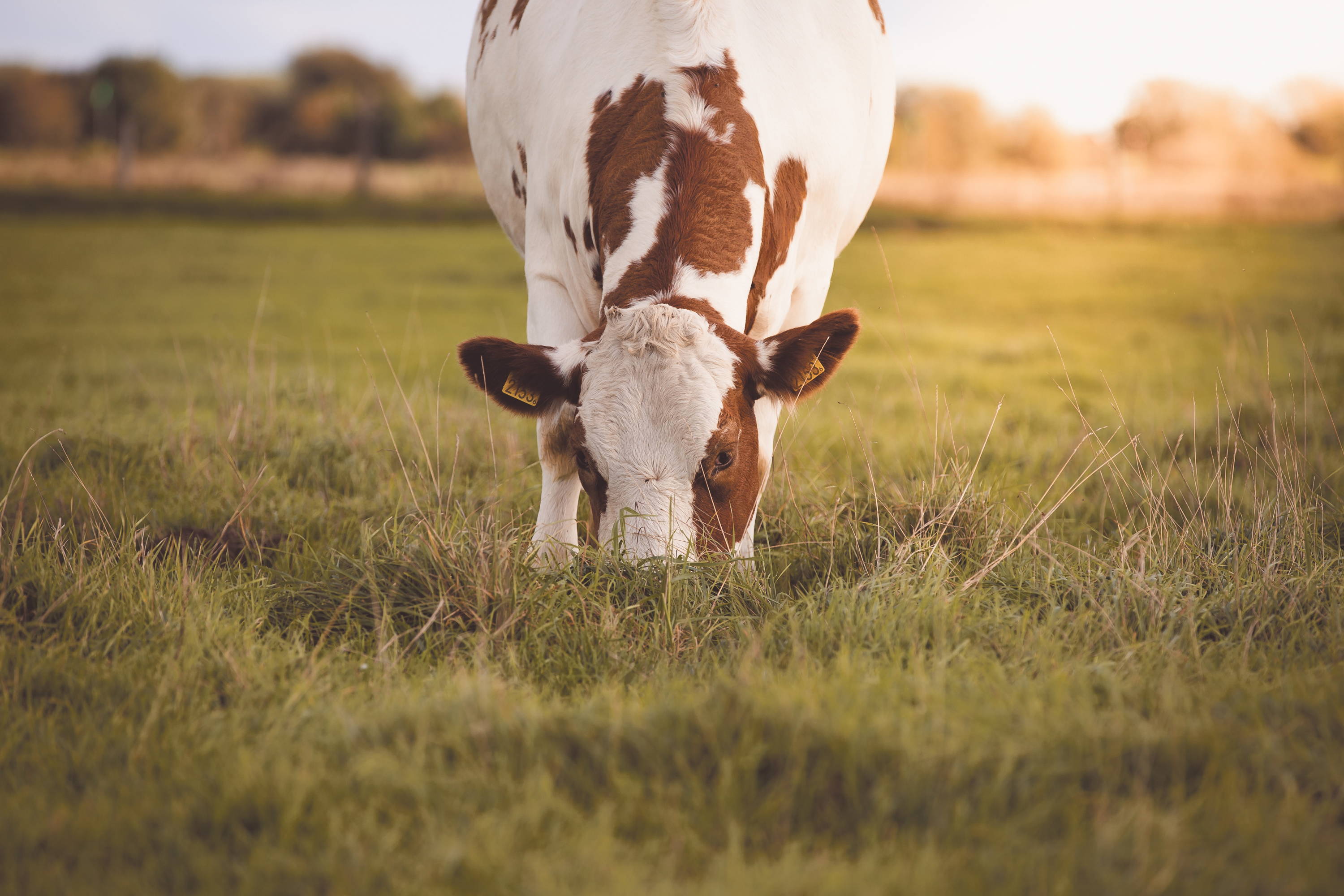 3.5 OZ OF GRASS-FED BEEF HAS 19G OF PROTEIN, YET OVER 12G OF FAT, WITH OVER 5G OF SATURATED FAT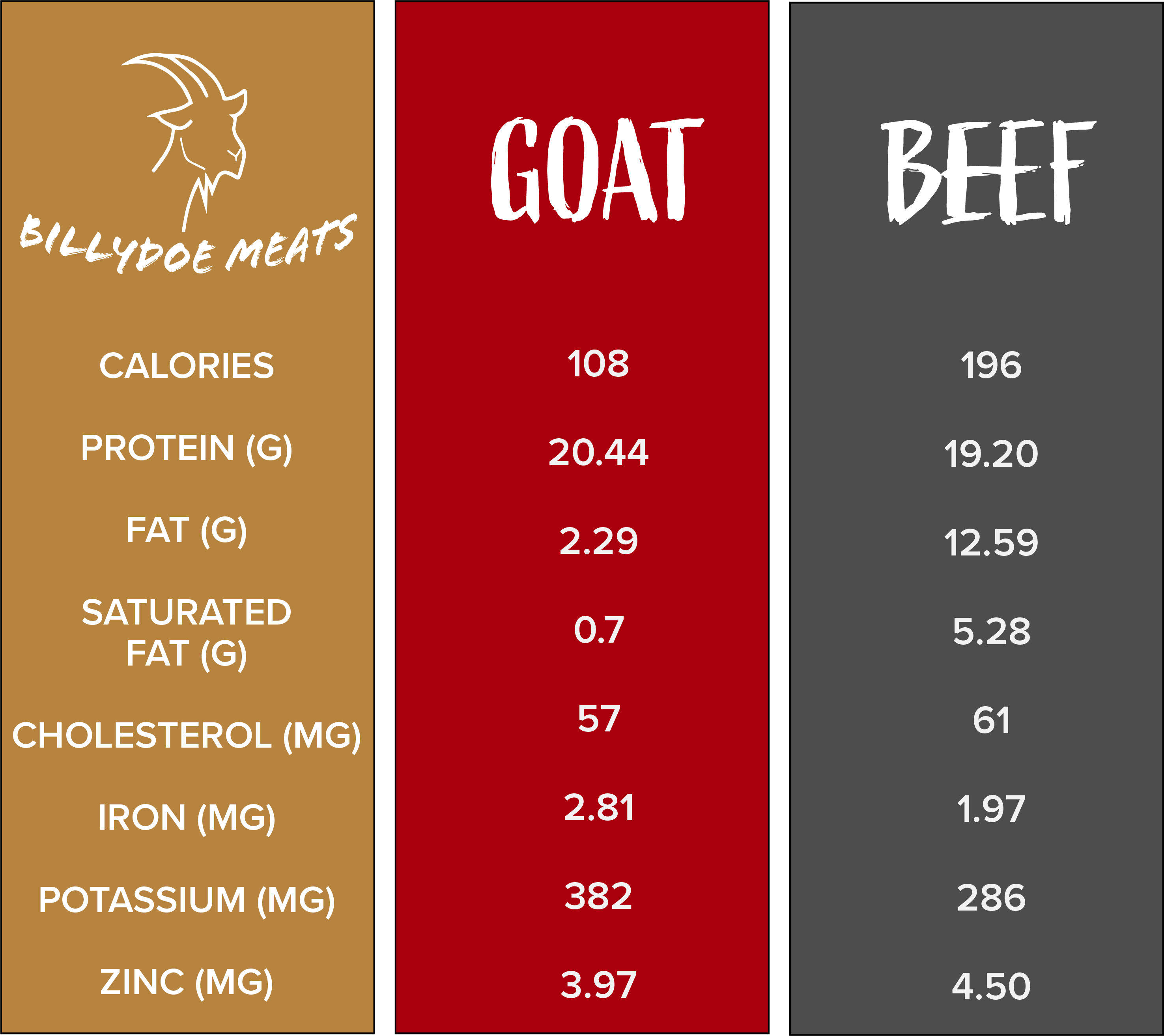 3.5 OZ OF TURKEY HAS MORE THAN 3X THE FAT GOAT HAS AND DOUBLE THE SATURATED FATS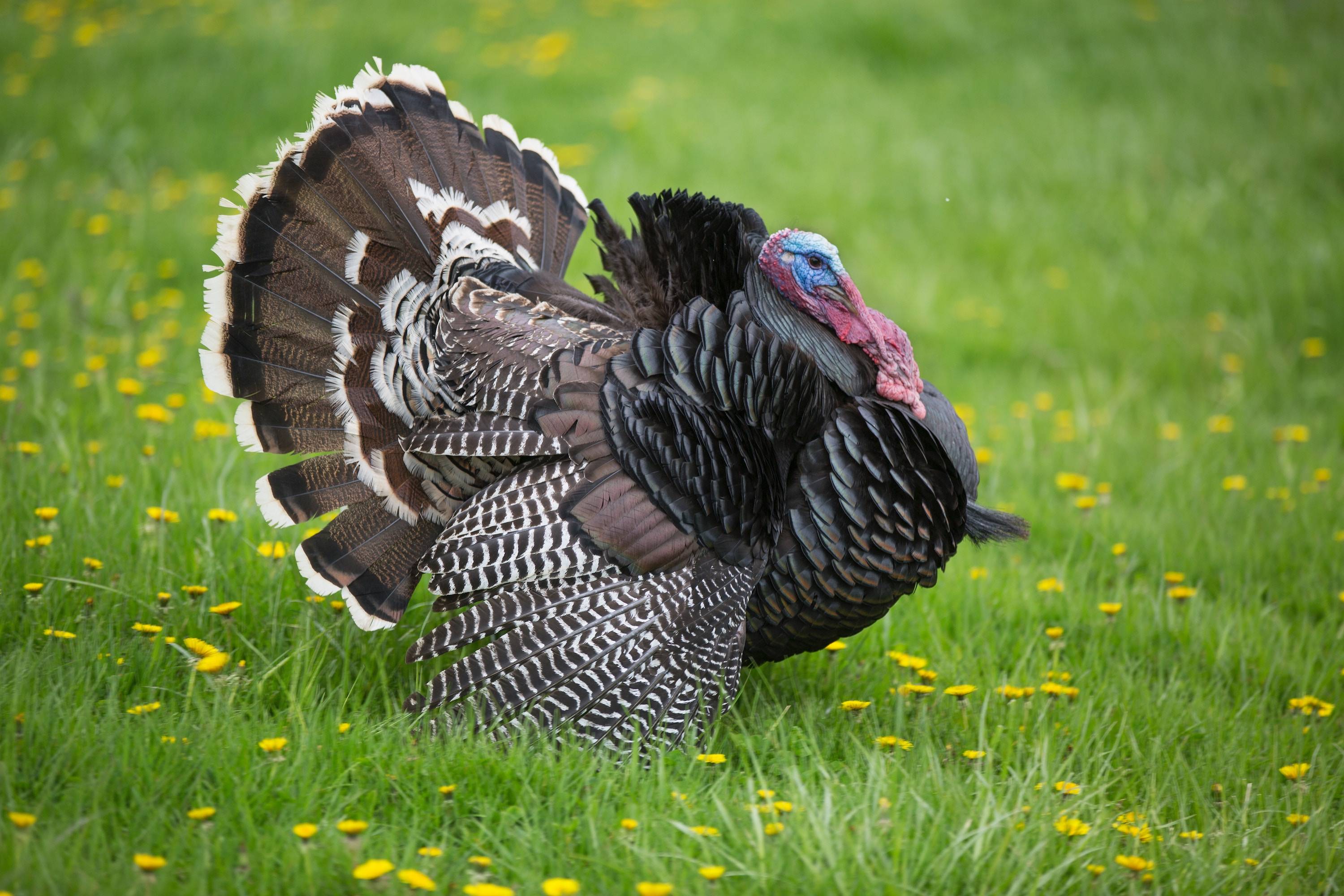 HIGHER PROTEIN, MORE FLAVOR WITHOUT ALL THE DRYNESS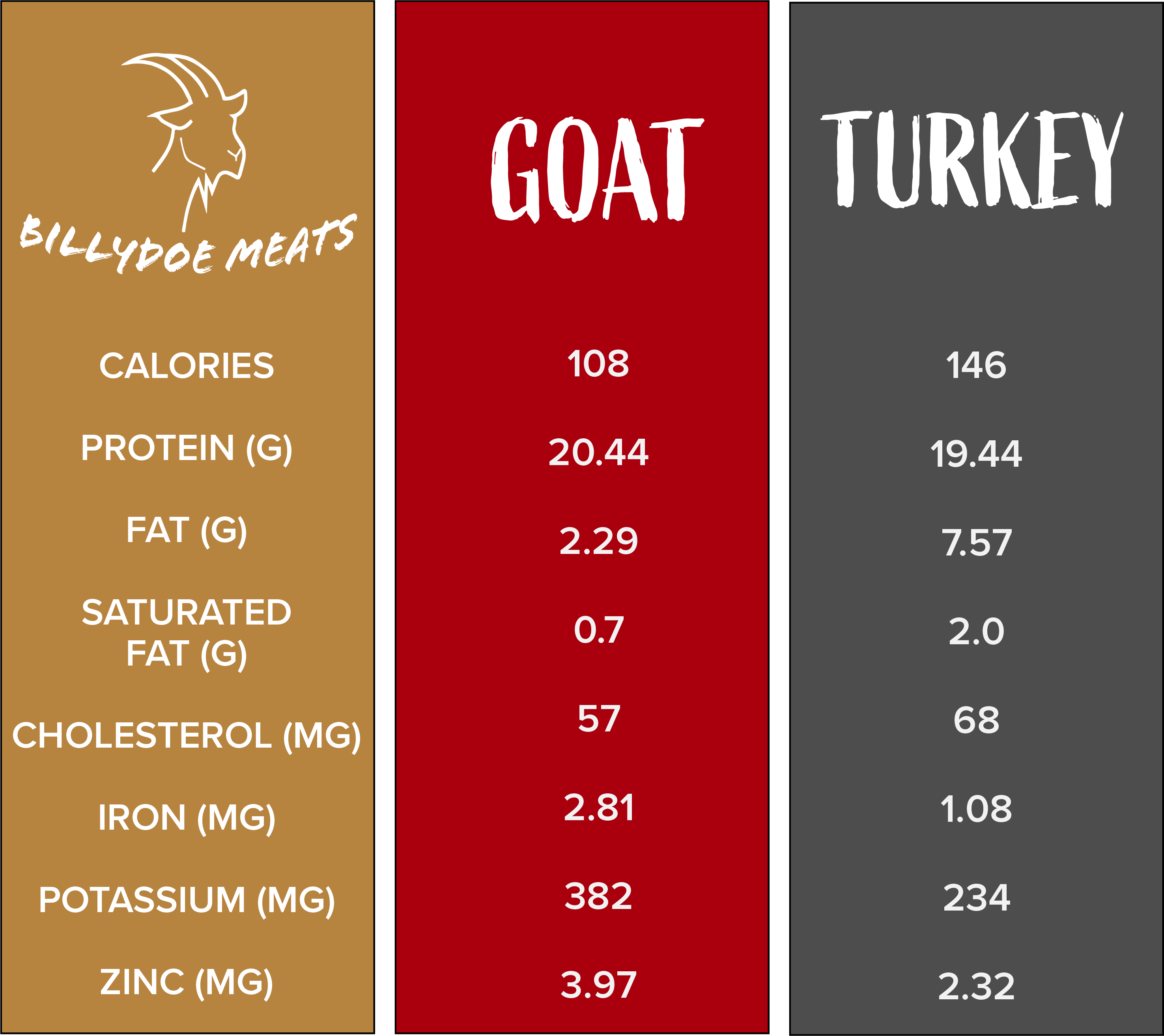 NOTHING CAN BE LEANER IN COMPARISON TO CHICKEN YOU SAY?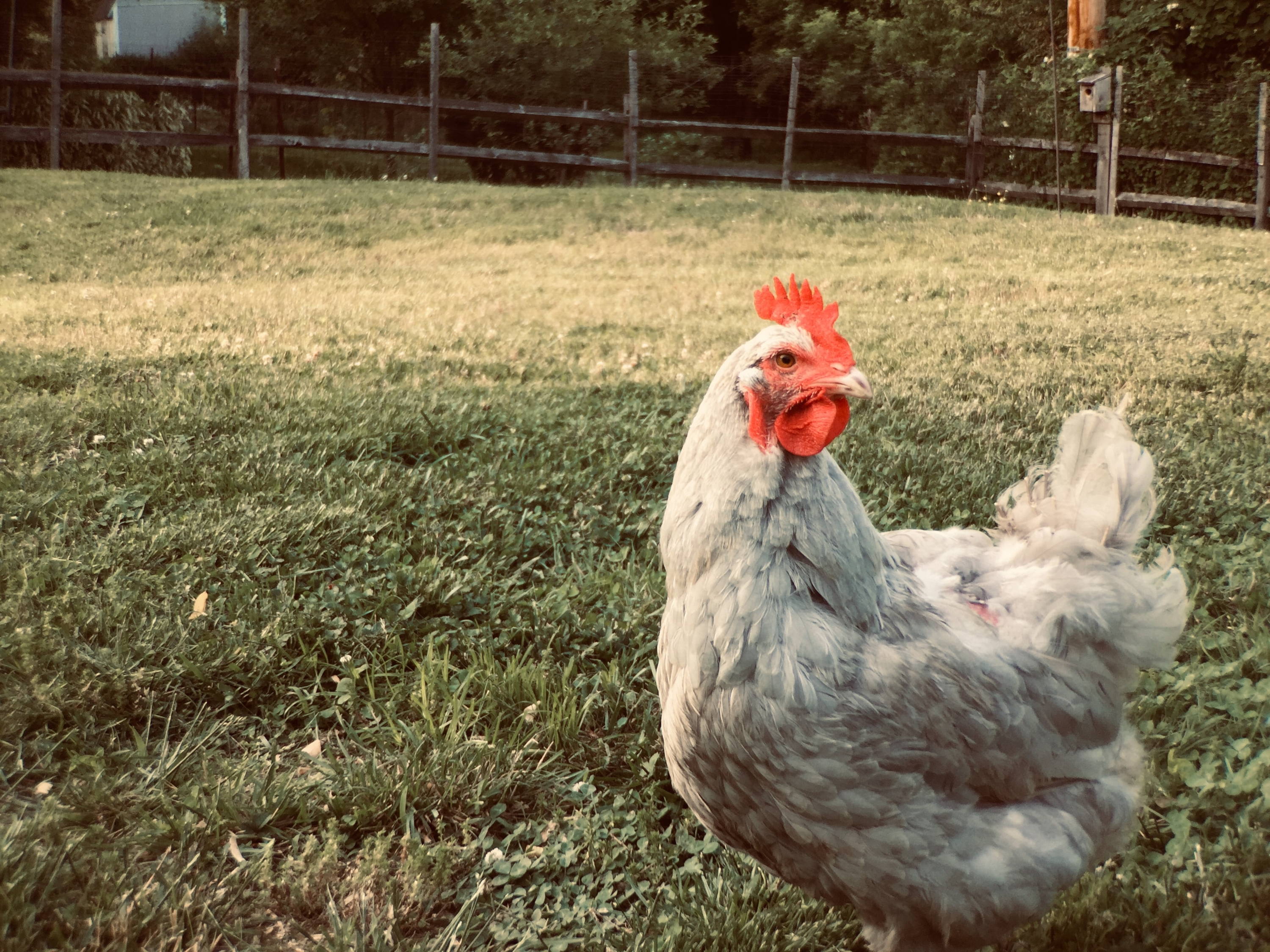 OH BUT IT CAN! GOAT IS AGAIN LOWER IN FAT, HIGHER IN PROTEIN, WITH 3X THE IRON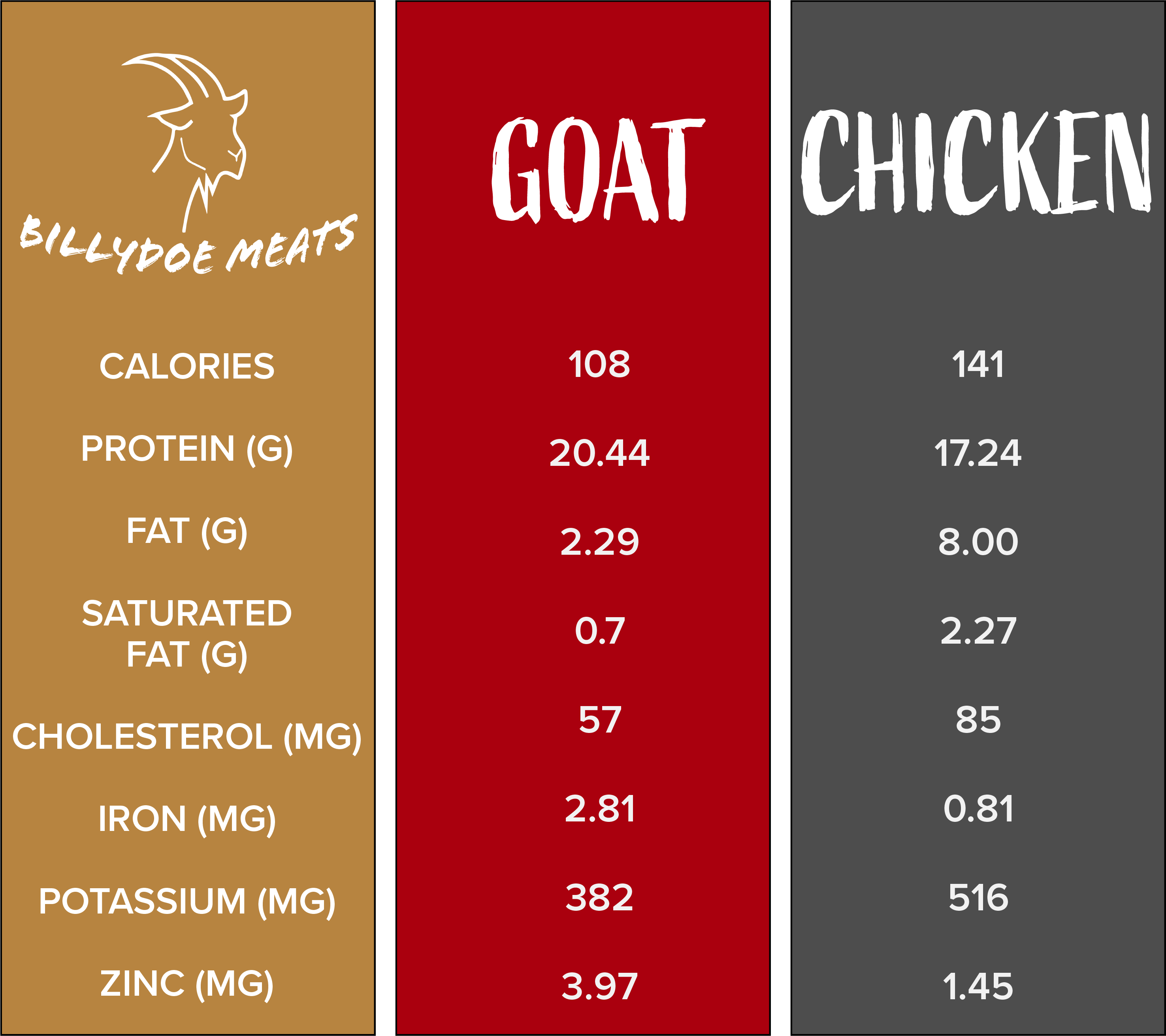 WELL, WHAT ABOUT THE INFAMOUS 'OTHER WHITE MEAT'?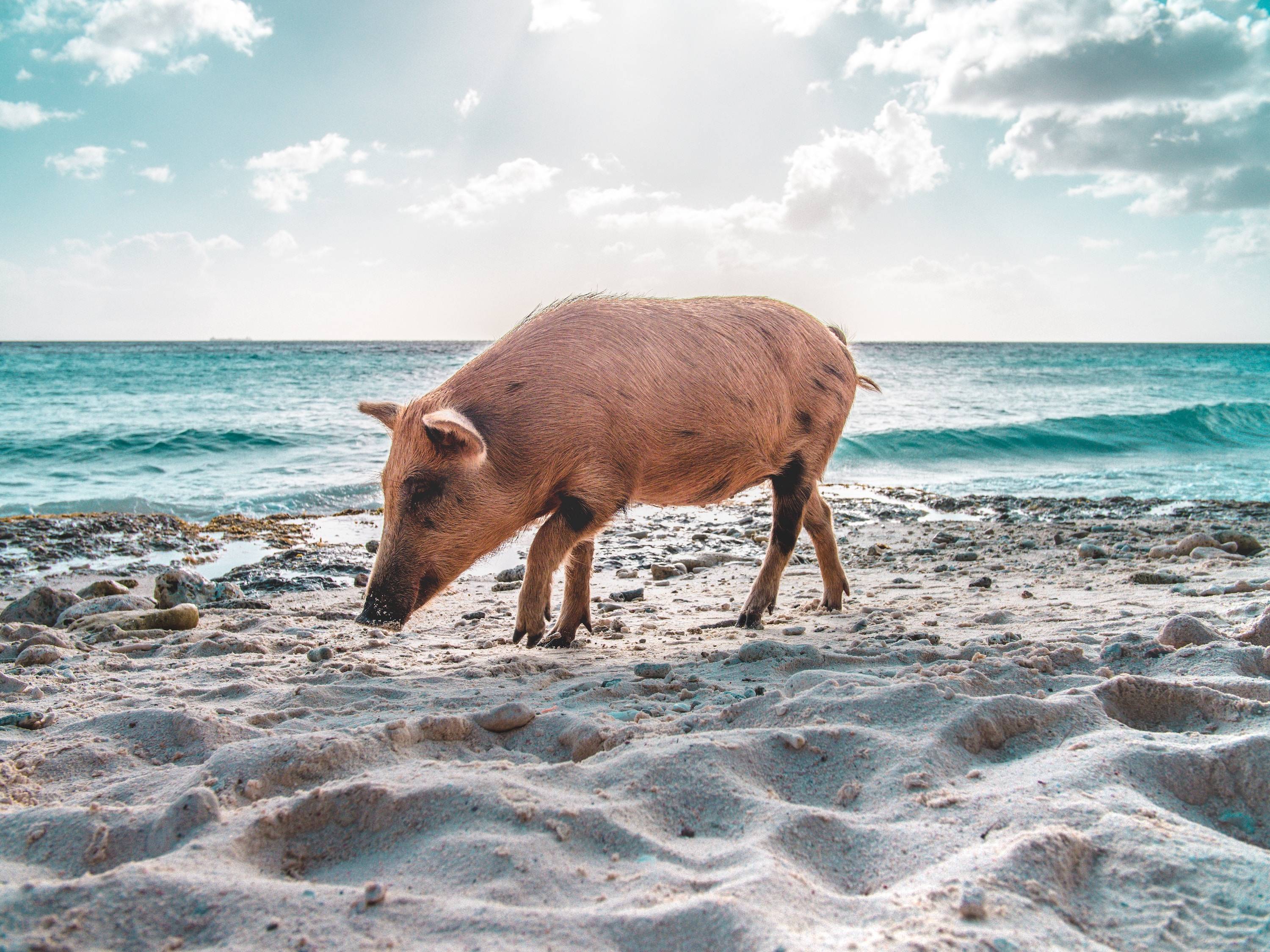 MORE THAN TWICE THE AMOUNT OF CALORIES, AND MORE THAN 10X THE AMOUNT OF SATURATED FAT!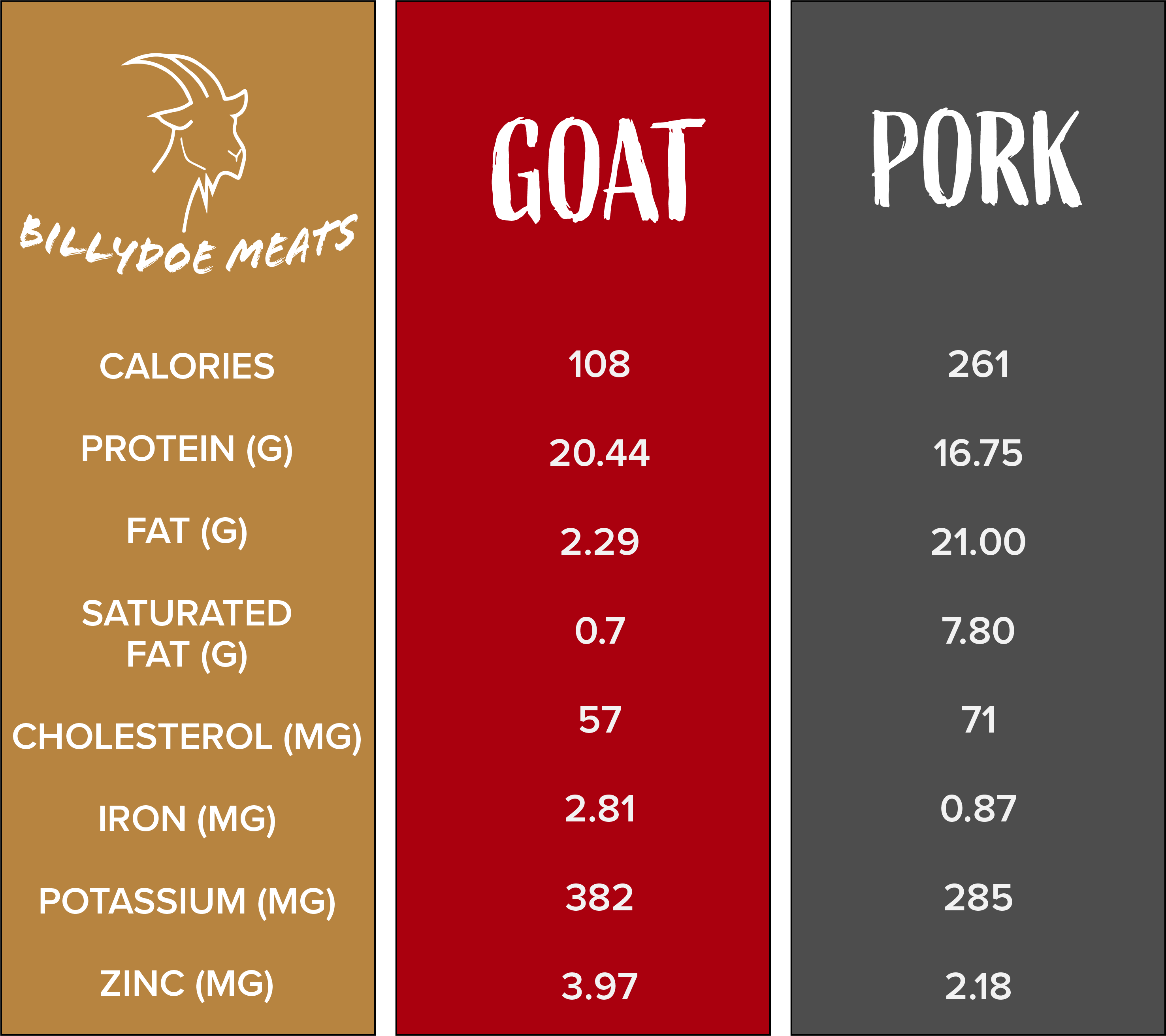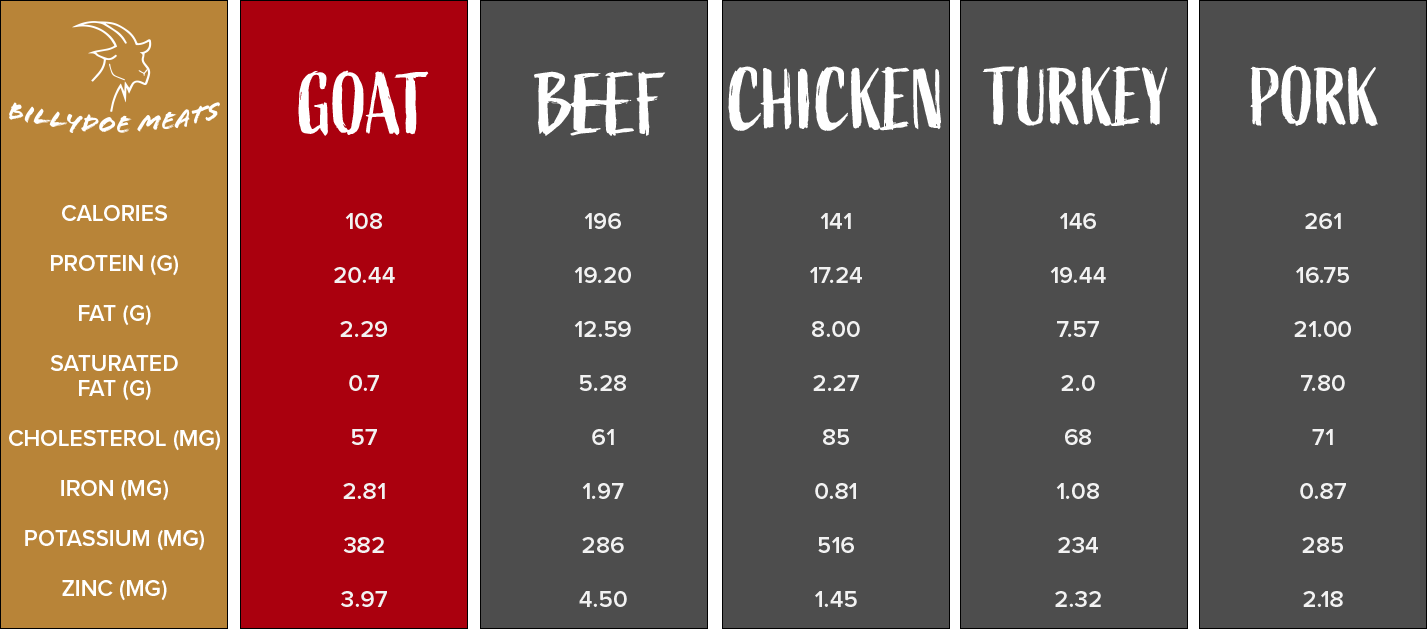 Check out the USDA's National Nutrient Database! Hear it right out of the "goat's" mouth!